In 2018 Pratic created a cutting-edge coating facility, giving the market the opportunity to create outdoor furnishing projects of any size and in any colour. Pratic's design awnings and pergolas can now be coated using ultra-high quality technology, with the certified guarantee of durability and beauty over time.
The plant is environmentally-friendly and follows the rules of excellence that are part of Pratic's DNA. The company offers a palette of colours obtained in collaboration with prestigious architecture and design studios. Six different colour areas inspired by nature, harmonised to blend perfectly in any environment with well-balanced, desaturated pigments. There are numberless combinations available, even for the most complex projects that require very specific colours.
The innovative Pratic coating line offers excellent colour fastness performance and rigorous anti-ageing standards. The system includes a pre-treatment cycle with nine washing stages using the best technology available today. After this phase, pieces are dried and then covered with the polyester powders that adhere to the material by virtue of electrostatic force; this result is achieved using the latest generation of spray booths that ensure a uniform distribution of the powder on the surface. The coating cycle is completed by firing the pieces, ensuring the complete polymerisation of the powders. Always insistent on high quality standards, Pratic has partnered with TIGER – one of the leading manufacturers in the field of architectural powders.
The new coating system has been designed for minimal environmental impact. The coating process makes no use of solvents or volatile organic compounds and the polyester powders have a very high recoverability rate. The same applies to the zero-discharge purification system, which means that the water used for the automatic washing process is completely recycled. Pergolas and awnings installed in environments with strong sea air, sunlight and humidity conditions are subject to extreme wear. This is why Pratic has strived to obtain the Qualicoat Seaside quality mark for the extremely high-performance coating of all aluminium parts making up the structure of its products.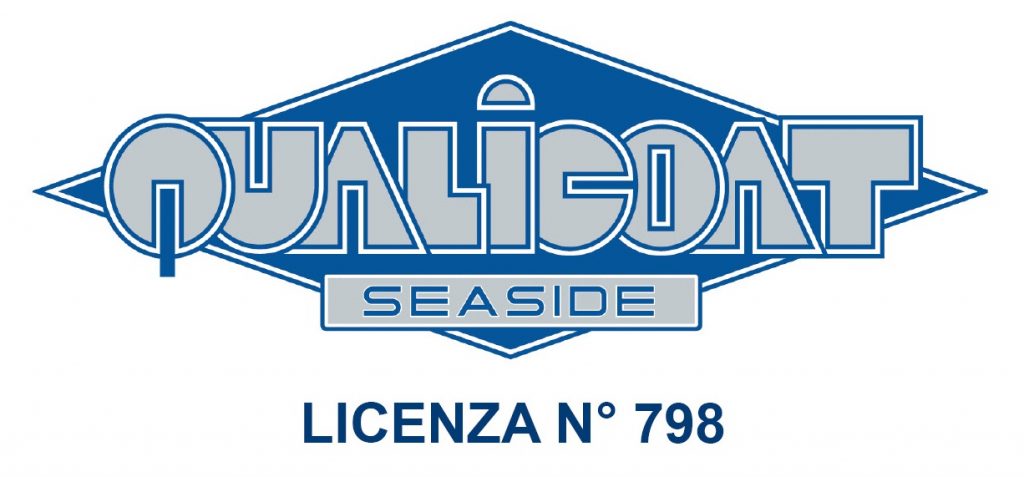 Achieving this certification proves that the coatings used for the pergolas and awnings manufactured by Pratic are better than any others at withstanding UV rays, sea air corrosion and humidity. The Qualicoat Seaside certificate for license number 798 refers to the pre-treatment for the coating and guarantees excellent colorfastness performance, which, combined with the Class 2 powders, ensures greater durability and gloss over time.