Brera series, the innovative Pratic bioclimatic pergola, is the project that earned an honorable mention at 2019 MDO. Montecarlo Prize.
Pratic was awarded on January 23rd at the Yacht Club in Monaco by an international committee composed of designers and architects that recognized in Brera series the characteristics of innovation, technology, design and sustainability from which the prize takes inspiration.
Thanks to a minimal structure made of aluminum and to an avantgarde covering equipped with adjustable and retractable blades, Brera series has been designed to meet the desire to live open air spaces in complete freedom, by combining protection and the possibility of an opening towards the sky.
With just a simple movement indeed, Brera blades rotates up to a slope of 140 degrees, thus allowing light to penetrate and air to naturally circulate under the pergola. At the same time, the cover can move back up to take a minimum amount of space, by opening a window to the sky, or it can completely close to guarantee protection against sun, wind and rain. Accessories such as lighting and perimeter glass walls allow to enjoy the comfort offered by Brera in every season and at any moment of the day.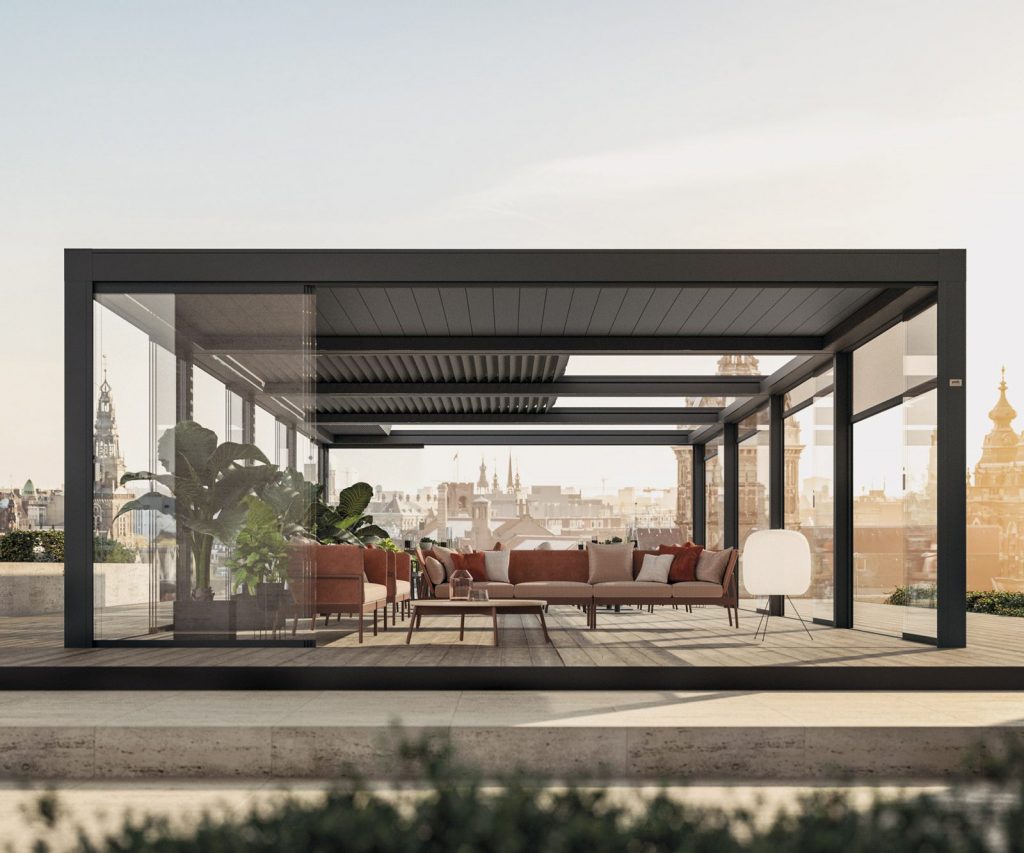 A project that allows to live the outdoors without established rules and that speaks to the outside environment even through the language of sustainability. As a matter of fact, the coating process of each structure has been conceived to have zero-impact, since it uses only innocuous elements for the environment and it reuses raw materials.
Advanced design and accurate and elegant execution allowed Pratic to stand out among the 52 international nominees in the first edition of the Monegasque prize that, under the high Patronage of SAS the Prince Albert II of Monaco and the promotion of SAM MDO, can count on the collaboration with illustrious partners such as ADI Association for Industrial Design, IFI International Federation of Interior architects/designers, Arca International, Dedalo Minosse, The French Institute of Design e La Gazette de Monaco.