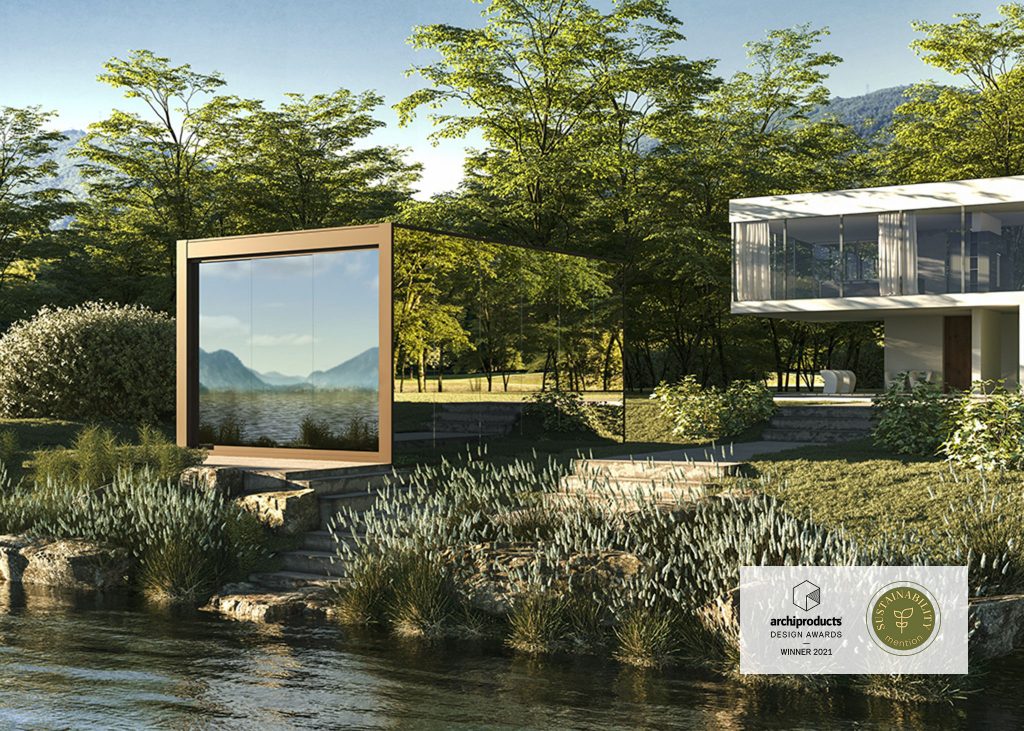 Less than a year after its launch on the market, the bioclimatic pergola Connect has been awarded the Archiproducts Design Awards 2021 and the special notice for sustainability in the category Outdoor.

The contest announced by the architecture portal Archiproducts, by now in its 6th edition, awards the excellences of design for their technological and creative research applied to the conception of original and innovative products. An international jury composed of famous architects, designers, creative directors and photographers has judged more than 750 candidates and awarded the best companies in the different categories of indoor and outdoor design.

Connect has been awarded not only the category award, but also the 'Special Mention' for Sustainability: the new recognition by Archiproducts dedicated to those projects that observe the logics of sustainable design. It's exactly in this environment that Pratic, thanks to the new bioclimatic pergola, has illustrated the production cycle of its products inside the factory in Fagagna, which is self-sufficient in terms of energy thanks to the installation of solar panels on the roof of the headquarters and is equipped with a zero-impact coating plant, using non-polluting and certified components.

Moreover, awnings and pergolas are made up of materials 100% recyclable. Bioclimatic pergolas, such as Connect, thanks to the adjustable and retractable blades, allow reducing energy consumption for ventilation, heating, air-conditioning and lighting, thus respecting the neighbouring and limiting the pollution, for a sustainable open-air life.