ilgiornaledellarchitettura.com, a prestigious Italian portal dedicated to the world of architecture, urban transformation and design, dedicates the last monograph of the Radiografia del Contemporaneo (Contemporary Radiography) project to the new headquarters of Pratic f.lli Orioli, built in 2011 with a subsequent extension in 2018, thus developing technically advanced formal and functional solutions. The result is a work that perfectly integrates with the landscape, not only from an aesthetic point of view, but above all from the environmental and visual impact profile.
The foreword of the monograph includes an introduction to the values that inspired the so-called virtuous model of industrial architecture created by Mr. Dino Orioli and Mr. Edi Orioli through the Geza Architettura firm in Udine, established by Mr. Stefano Gri and Mr. Piero Zucchi.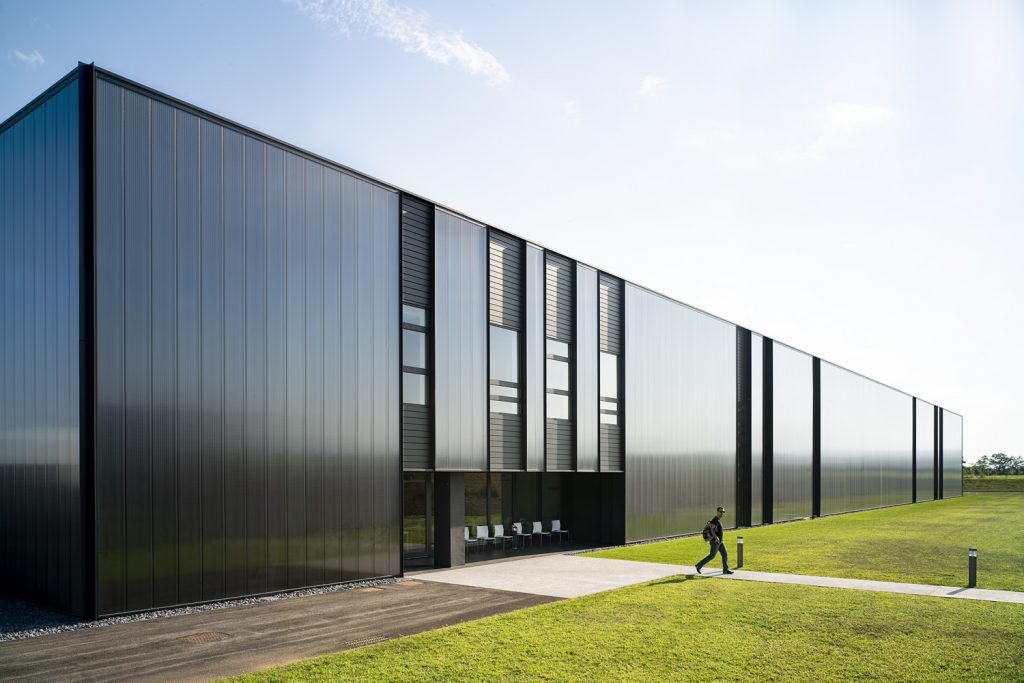 Even though industrial architecture in Italy is not a sector of consolidated research, nor, as a result, does it exhibit widespread quality, we recognise Adriano Olivetti as promoter of the value of the work space, which reaches far beyond the longterm entrepreneurial effects on profit. In fact, Olivetti considered the factory not merely as a production place, but as an environment responsible for the economic, social and cultural development of the individual and the territory. From the thirties, Olivetti's architecture promoted the idea that "a man spending a long day in the workshop does not seal his humanity in his work overalls" (Olivetti, 1958), a phrase which set a holistic principle with a very contemporary feel.
This introduction is a brief reminder that Italian culture holds the record for confirming the value of quality in the workplace not only for its utilitarian advantages, according to the pragmatic Anglo-Saxon vision, but also as an element which places man at the centre of the production process. More recently Anglo-Saxon research into evidence-based-design has scientifically proved the relationship between environmental quality and the individual's wellbeing, and has verified the positive effects for man and the territory, in which he lives.
Let's not forget, however, that the discovery of this relationship remains part of Olivetti's thoughts and is revealed in just a few, yet significant examples of industrial buildings. Among these, the Pratic head office stands head and shoulders above the others. Designed by Edi and Dino Orioli in two stages, the first was inaugurated in 2011 and the second in 2018.