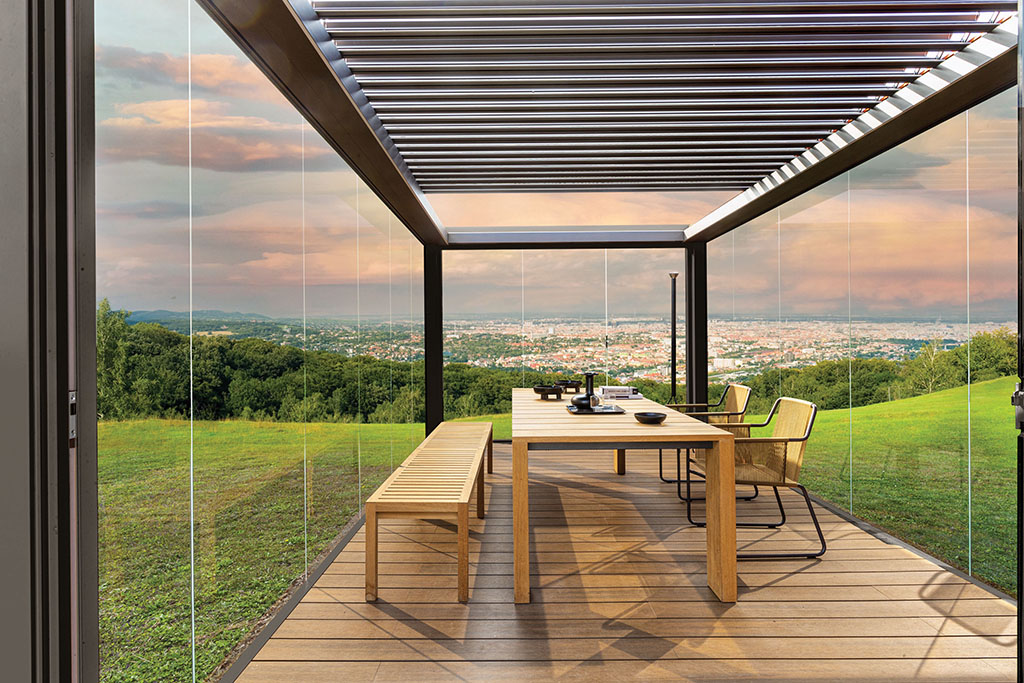 Architecture and psychology meet for a new idea of home, made up of life spaces oriented towards wellbeing and the specific needs of those who live them. An innovative approach to design that has always characterized Pratic creations and that has lead the company to take part of the project conceived by Carla Palù and Margherita Benintendi.

INTERIOR_DOC, this is the title, is the first docu-film which explores design through its physical, mental and emotional perspective. A real renovation of a house, the one made by architect Palù, becomes an opportunity to experience the architecture of listening, where the person is the focus of any choice related to spaces, that become fluid and transform inside and outside.

The contribution of Pratic is exactly related to this last aspect, since the company, for sixty years of open air culture, has been working to go beyond the simple concept of sunshade, rather focusing on indoor and outdoor spaces which can meet the new lifestyle and living models.

Along with Pratic, a group of excellences in design that have in common the same vision of living, aiming at developing a genuinely customised comfort. The ten partner companies will indeed support the team of architects and psychologists that are involved in the project, that will end this September with the presentation of the docu-film, INTERIOR_DOC.