The new collection of glass doors to live the outdoors among opening, protection and sustainability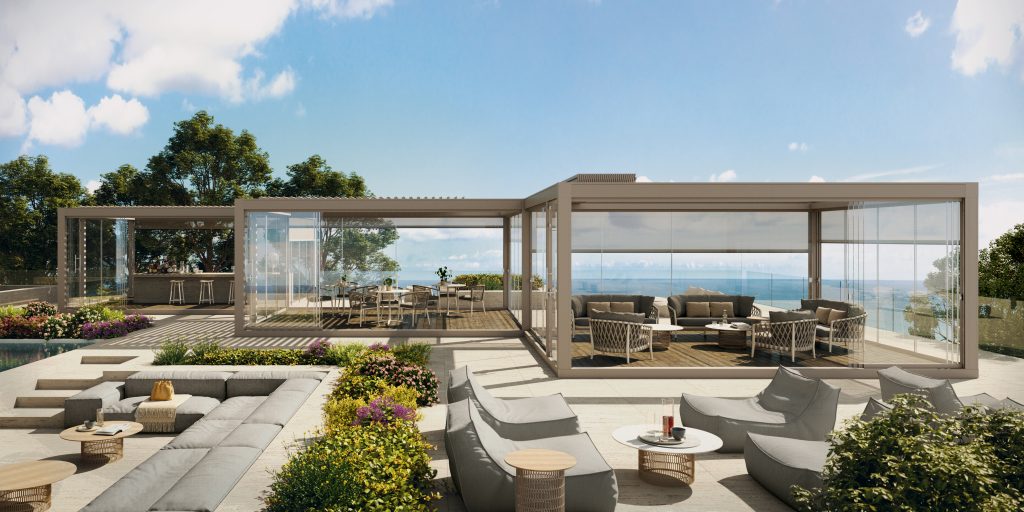 Outdoor structures which open, protect and offer a perfect climate and visual comfort. This is the evolution of winter garden according to Pratic, with the design of a new collection of panoramic glass walls, able to exalt the natural sensation of well-being that these spaces offer. A technology that redraws the design rules of the classic winter garden, which these days is even more dynamic and receptive to open air spaces.
Glass Series, this is the name of the new line, is a complete collection of panoramic glass walls that allows to protect the perimeter of the pergola from wind and rain, thus benefiting from a perfect view towards the outdoors, without any visual or architectural impact. The series is the evolution of Pratic glass walls collection and it has been developed and industrialized by R&D department, that has strengthen its functional and structural features that have already led to the registration for five new patents.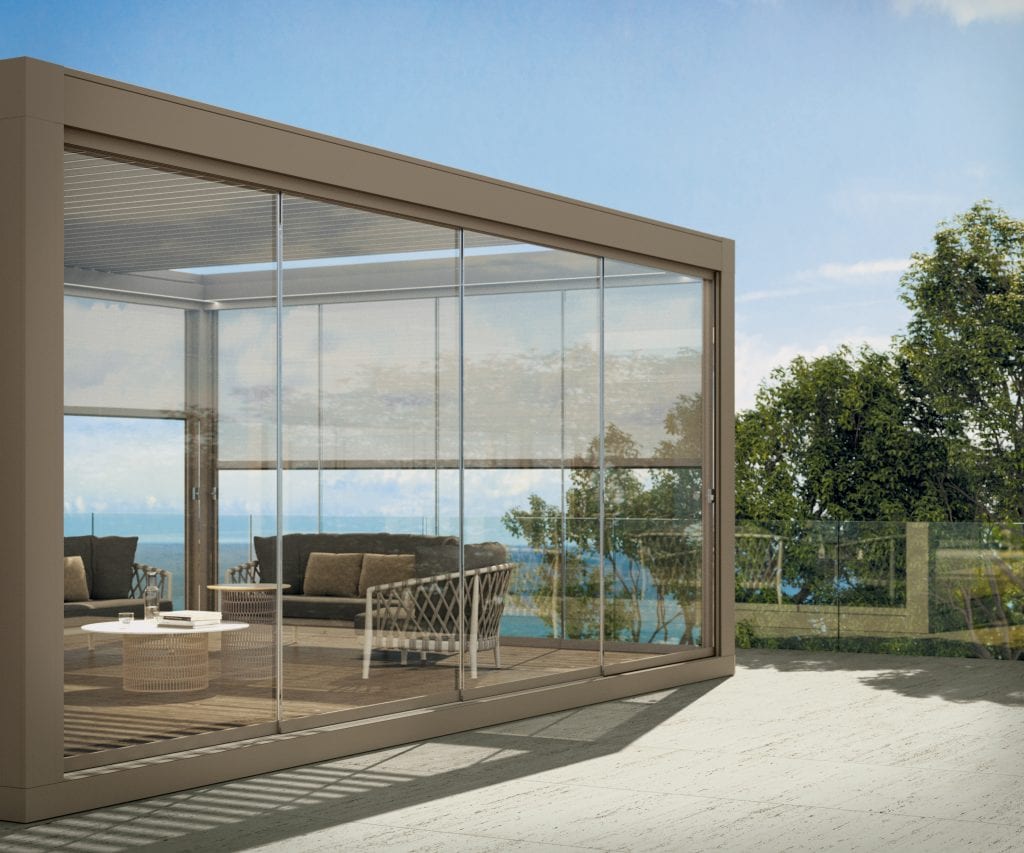 The version with sliding system on rails is Slide Glass 60. The panoramic glass walls, refined and minimal, are made of clear tempered glass, available also in smoky, burnished or satin variants. Equipped with a perimeter profile customizable with over thirty Pratic colors, Slide Glass 60 allow a modular design that can reach even large sizes. Once closed, these glass walls offer an impeccable protection against seepages, use, saline mists, drafts and strong wind: the performances are guaranteed by the tests of the Istituto Giordano that, by CE certificate, has validated the extraordinary performances of the project, by passing the tests of air permeability (Class 2), water tightness (Class 1A) and wind resistance (Class 1).
Moreover, there are many accessories for the customization and there' s also the possibility to integrate the glass walls with other Pratic applications, such as platform Set and Zip Raso vertical awnings.
The same technology also characterizes the two variants of the collection, designed to customize freely each project: Fix Glass, made up of fixed panels, and Door Glass, the swing door without any perimeter profile, which can be freely configured in single or double solutions , both of them with or without fixed panel.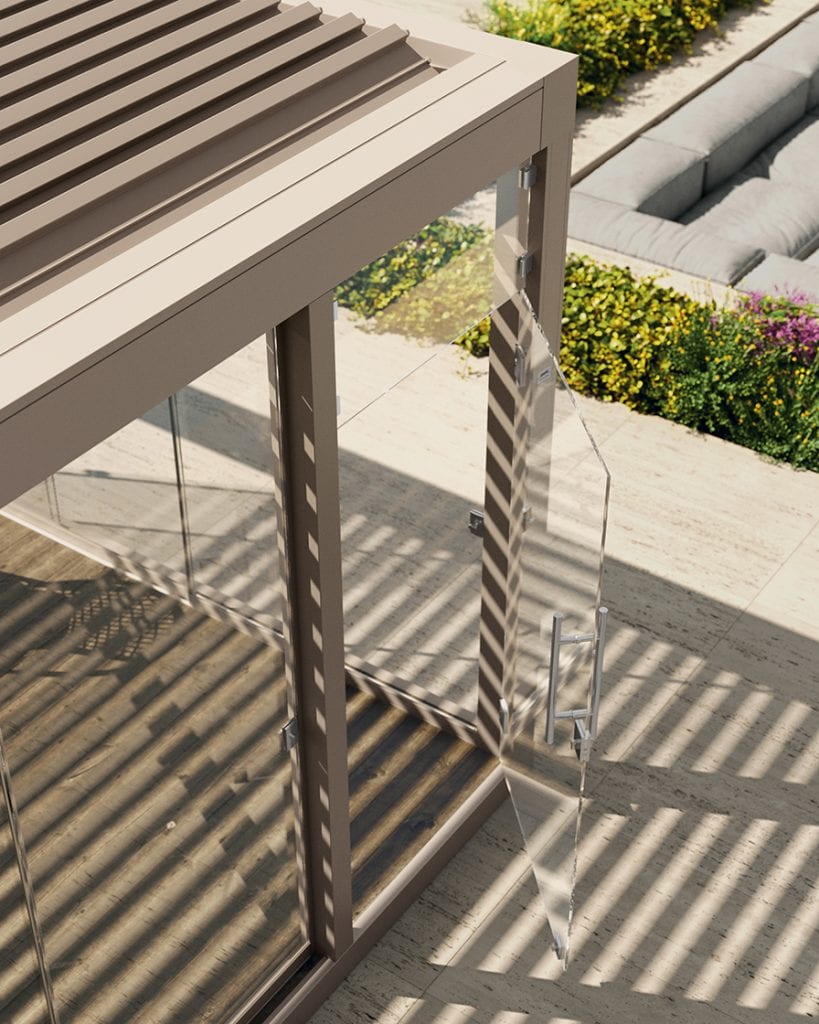 Avant-garde solutions able to create elegant winter gardens, verandas and protected outdoor spaces, where you can enjoy an enchanting panoramic view and a unique climate comfort that well blends with the optimization of energy consumptions as regards lighting, ventilation and heating.